Events
What's Happening at GBF
Upcoming Events and Information at Grace Bible Fellowship
Missions Conference
Our annual missions conference is coming up on Saturday, November 5 and Sunday, November 6.
Saturday evening (Nov 5) – 6:00 pm to 8:00 pm missions conference and international potluck. Food signups will be after the church service on October 16, 23, and 30. Our speaker will be Dave Arden from Spirit of Martyrdom.
Sunday morning (Nov 6) – 10:00 am to 11:45 am missions worship service. Our speaker will be will be John Rodrigues.
Free Books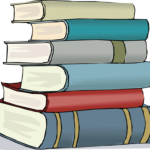 Please help yourself to copies of the books on the back side table.
Cry Room
Our upstairs Cry Room has been recently updated. Thank you to Mary Pryor and her team for your loving care of our mommies and babies. If you find that you need anything, please let Mary or Jennelle know.
Hospitality Ministry
We are still looking for volunteers who would take turns hosting the hospitality table each week. This involves buying/preparing snacks, arriving early to set up coffee and snacks and staying to clean up afterwards. If you would like to participate in this ministry please contact Brian or Lydia Hodge.
Ladies' Bible Study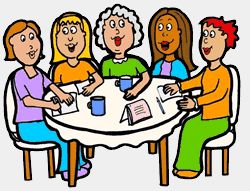 Live Intentionally and embrace abundant life! A new Ladies' Bible Study on the Book of Luke Starting on Thursday October 6th. We will meet every other Thursday (Oct 6, 20; Nov 3, 17; Dec 1, 15) at Mary Pryor's house. We will be studying the book of Luke using the book "Living Like Jesus in Every Moment" by Heather M. Dixon (available on Amazon). If you need childcare, please let Mary know in advance.
Operation Christmas Child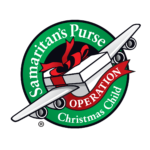 A project leader is needed to coordinate materials, communication and collection/delivery of boxes for Operation Christmas Child. Contact Dana Clutter for more information.

Adult Helpers Needed
We LOVE our teen helpers; however according to new legislation, each children's class must have 2 ADULTS present at all times. If we do not have the helpers, we will not be able to have the classes. Please contact the following people if you can help:
Nursery: Pam Shrout
3s to 5s: Jesi Pitzer
CLC (Grades 1 to 6): Julie Froisland
New Community Group
A new community group starts Thursday, July 21 at 7:00 pm at the Simmons home. Contact Payton or Bridget for more information.


Lawn-Mowing Team
We need help to maintain our church lawn!
We would like to add three or four more people to our team to maintain our church lawn. This includes mowing and edging the grass, and blowing the trimmings. We plan to establish a once every 8 week rotation. We will provide all equipment and any needed instructions or explanations.
If you are interested in helping, please contact Mike Shrout.
Sunday Evening Service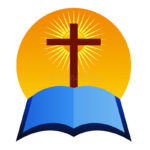 Join us for our Sunday Evening Services from 6 to 7 pm starting Oct 23, 2022. We are studying the the book of Jude. Meetings are at the church or on Zoom. Plan to make this a part of your Sunday worship.
Sabina – The Movie – Free Viewing Extended
Last year at our missions conference, we showed the trailer for the movie Sabina: Tortured for Christ, the Nazi Years. You can now watch the full movie for free for a limited time. To register with Voice of the Martyrs to watch this film or to find out more information, please visit: www.sabinamovie.com.
You can also watch it free for a limited time without registering by clicking here.
Biblical Worldview Study
Western civilization and the Christian church stand at a moment of great danger. From threats to religious liberty and redefinitions of marriage and family, to attacks on the sacredness and dignity of human life, the perils faced by the West and the church are unprecedented. How are Christians to respond to this challenge? What are we to think about a host of social and moral issues that not only are tearing at the fabric of our country, but also, and more disturbingly, invading the church?
The Biblical Worldview Study class is a 12-week study designed to help believers think through the important issues of our times.
The class is over, but you can view the sessions on our You Tube Channel.
Church Directory
If you have not done so already, please complete your information for the church directory and give it Jennelle Wade or bring it to the church office. You can download a PDF of the file with the info she needs here Church Directory Information.
Also, please send Jennelle Wade the photo that you would like to use for your picture in the directory.
Contact Jennelle with any questions.
If you are not a member but consider yourself a regular attender, you may also sign up for the directory.
You can download the Instant Church Directory app from the App Store or from Google Play (the icon has a white church on a lime green background). Create a login with the email address you provided to Jennelle.
You can also login on the web at Instant Church Directory.
Prayer
Please join us for prayer on Sunday mornings and Thursday evenings.
Sunday mornings at 9:00 am in the pastoral office or on Zoom.
Sunday mornings after the morning church service at the front of the sanctuary.
Wednesday evenings at 7:00 pm on Zoom.
Please join us for prayer for any amount of time you are able.
Online Giving Mobile App
Our online giving app GivePlus Mobile was replaced with Vanco Mobile on September 30.
You can download the Vanco Mobile app for free from the App Store or from Google Play.
From the app, you can make a one-time donation or set up recurring giving. Just select your fund and amount, enter a payment method, and complete the donation. You can also login on the web at Vanco Payments.
If you have questions or if you need assistance with the new mobile app, please stop by the church office or call us at 1-925-238-3880.
Note: The Give+ mobile app sunseted on January 31, 2022. If you have not already done so, please download the Vanco Mobile App from the App store and begin using it immediately. Your Login credentials should be the same for the Vanco app as for Give +. If you have any automatic recurring contributions set up in Give +, these will continue to carry over. If you want to modify an existing automatic donation or begin a new one, you will need to use the new Vanco app. Information sheets are available on the back table in the auditorium next to the sound booth.
Devotionals
Sign up to receive our devotionals, pastor's thoughts, sermon reflections, and other encouraging material in your e-mail inbox. You can sign up by clicking on the link we sent to your e-mail account or by clicking on the link on our Grace Bible Fellowship Facebook page.
Missions Team
The Missions Team is looking to add to its members. If you are interested in missions and would like to know more about the Missions Team, please contact one of the missions team members.
Community Groups
If you are not yet part of one of our Community Groups, please consider becoming a part of one. You can find our groups on our Community Groups page.